Toyota Motor Manufacturing Canada (TMMC) rolled a Lexus RX 450h hybrid luxury SUV of the production line in Cambridge, Ontario, the nine millionth vehicle produced by TMMC.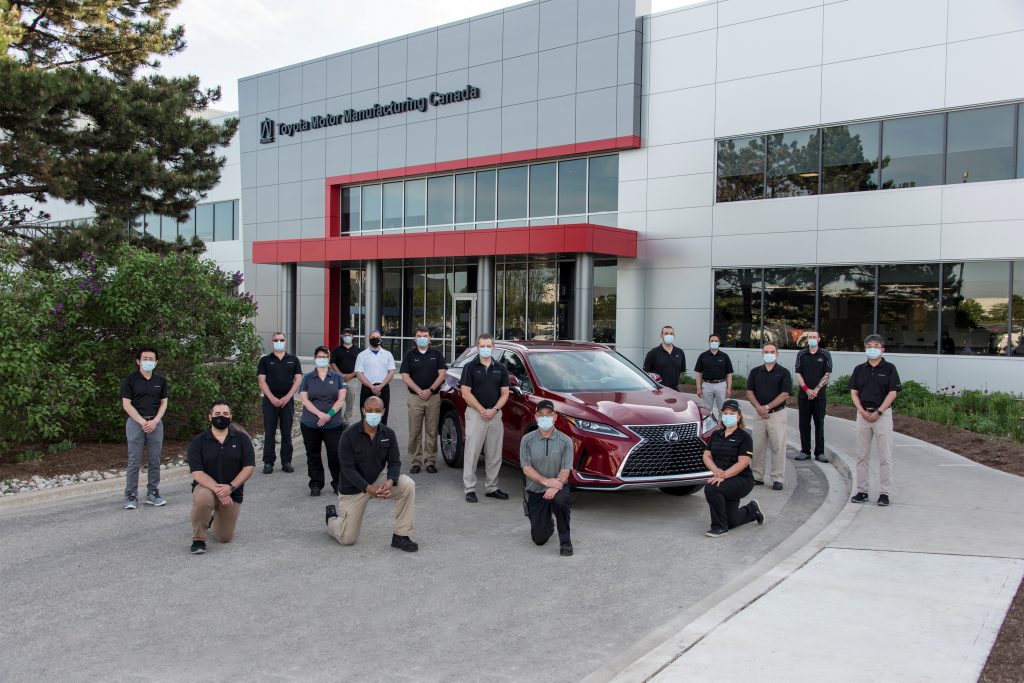 "We're proud to reach this milestone and proud of our growth," said Frank Voss, President, TMMC." In 1988 – the year we opened our first plant in Cambridge – our team members built 153 Toyota Corollas – and it took 10 years to produce our first million vehicles. We built the most recent million in just two years and we're building almost 500,000 Toyota and Lexus vehicles every year, making us the highest producing Toyota and Lexus plant in North America, and the second largest in the world."
TMMC is a major employer in Southwestern Ontario, with two lines in Cambridge and a third line in Woodstock that employ over 8,500 people.
"Our team is responsible for building some of the most popular Toyota and Lexus models for the entire North American market," said Voss. "And there's more to come. As we set our sights on the 10 million mark, we're also preparing for exciting changes – including the top-selling Lexus NX and Lexus NX Hybrid, which we'll start to build in Cambridge in early 2022."
To read more about TMMC's Ontario plants, read these MRO features:
Retooled TMMC Plant Continues To Build RAV4
Lexus Invests in Canadian Operations
Toyota Reaffirms Commitment to Canadian Auto Sector
Toyota Cambridge Plant Starts RAV4 Production