Splicing Connectors for Extreme Applications
November 18, 2019 | By Mario Cywinski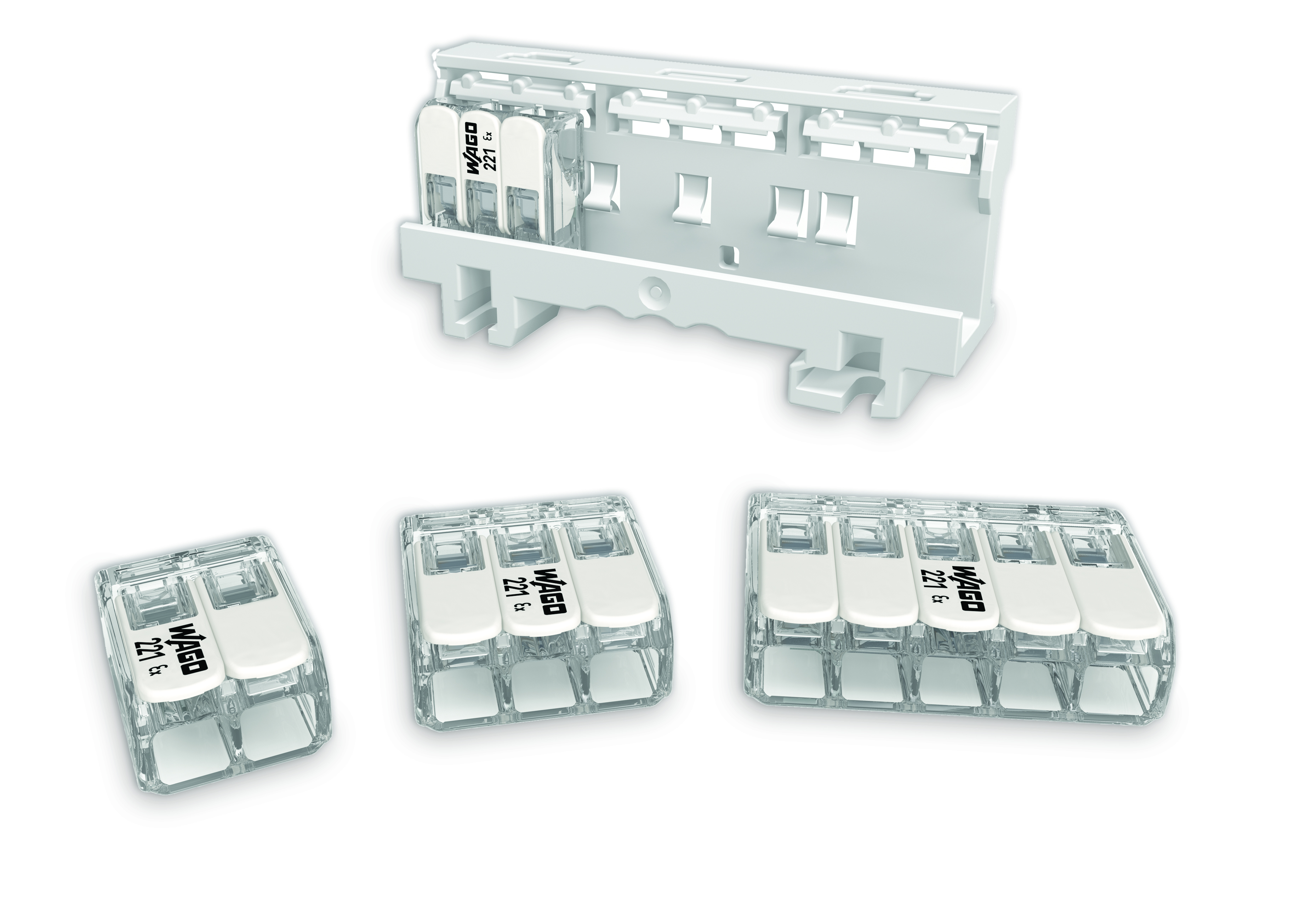 WAGO  221 Series LEVER-NUTS Ex now available for extreme and hazardous applications. They obtain AEx (class 1, zone 1) rating when used in conjunction with the mounting carrier, which can either be clamped onto a DIN rail or screwed tightly to any smooth surface.
Features include:
Mounting carrier to enable the use of 221 Ex in hazardous applications;
24 – 12 AWG; solid, stranded, flexible and tin-bonded;
2-, 3- and 5- conductor wiring options;
Lever actuation.
The mounting carrier fulfills the standard requirement for securing the clamping point. When the connectors are placed flush together within the carrier, the working voltage is 275 V. For applications with working voltages up to 440 V, the connectors are inserted so that there is a visible space between each connector.