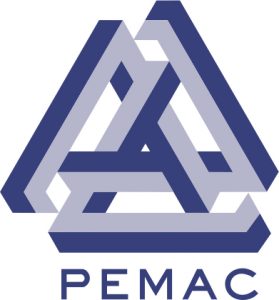 PEMAC Asset Management Association of Canada's GTA Chapter hosted a virtual Professional Development event recently on augmented reality and digital twins tools.
Ghaz Marinho, events coordinator, PEMAC, kicked off the event by introducing speakers, and announcing PEMAC's next events.
Presenter Eric Bradnam, Interaptix Inc, took PEMAC members through a brief introduction of the subject matter, an overview of the market forces, an orientation on the tools and technologies available today, and specific use cases with tangible results for organizations that have deployed these solutions.
Bradnam explained two terms: augmented reality and digital twins. He defined the characteristics of augmented reality; combining the real and virtual, where the real and the virtual can be seen at the same time; interactive in real-time, where the user can interact with virtual context; and registered in 3D, where virtual objects appear as though they are fixed in space.
Bradnam mentioned, "Microsoft saw a 44-fold rise in remote-assistance usage of HoloLens 2 between January and December of last year, largely because of social-distancing and lockdown requirements amid the pandemic, the company said."
Bradnam explained digital twins as, according to Forbes, "Quite simply, a digital twin is a virtual model of a process, product or service. This pairing of the virtual and physical worlds allows analysis of data and monitoring of systems to head off problems before they even occur, prevent new opportunities and even plan for the future by using simulations."
"Augmented reality gets you to places you can't get to," said Bradnam. "Digital twins let you document and visualize your assets from anywhere."
Bradnam also spoke about the benefits of these tools, including increased efficiency, improving training access, reducing and eliminating travel, improving health and safety, and improving audit records.
"87 per cent of executives agree digital twins are becoming essential to their organization's ability to collaborate in strategic ecosystem partnerships." said Bradnam.
He also spoke about industry success stories: "GE Aviation incorporated Upskill's Skylight platform into its preventative maintenance on Bnuts, a critical component in aircraft engines, achieving an average of eight to 12 per cent increase in mechanical efficiency."
Bradnam concluded his presentation by speaking about the tools' application in asset management, and augmented reality in environmental, social and governance planning and practice.
For PEMAC members, PEMAC is seeking Canadian success stories, and there is a limited number of no-fee deployments for 2021.