Silver

---
eMotors Direct Company Bio
Why Optimize
The era of COVID-19 brings both uncertainty and opportunity. During an economic crisis, inaction can be the riskiest response. But how do companies maintain quality while working with leaner budgets, skeleton teams, and limited resources? How can your business not only survive a global pandemic, but thrive? Changes you make to your supply chain today can benefit you into the future, beyond the COVID-19 crisis, giving you the upper hand on your competition in the long term.
How to Optimize
eMotors Direct simplifies the electric motor supply chain while giving you the confidence that you're getting the right motor, at the right price, right away. We allow you to do more with less resources by providing you with an industrial motor marketplace and a team of experts. Price shop industrial motors, select from your preferred brands, and receive your motors within days (in some cases, within hours). Consult with our team of motor experts to be sure you are getting the right product for the job.
Our History
Since 1975, our family has been obsessed with motors. We're kick-starting a revolution in the electric motor industry and pride ourselves on providing the experience you need to get the job done right. We do more than just sell electric motors and related items. We're focused on getting you the best product for the job as quickly as possible. We know that a broken motor can mean lost revenue, employee downtime, spoiled products, and late deliveries.
You need the right motor and you need it now. We leverage our network of leading manufacturers, strategically positioned warehouses, and technical expertise to help make that happen.
What We Do
We're proud to serve our Canadian customers. We know the struggles that maintenance managers, purchasers, electrical contractors, farmers and the like experience every day – we've been alongside you for the last 45 years. We're simplifying the electric motor supply chain, bringing better prices, better service, and faster delivery.
• 20 of the top brands you trust and over 20,000 listed inventory items
• 45+ years of experience and exceptional technical motor support
• Canada wide shipping from our network of over 30 distribution centres
• Motors ranging from 1/114 – 1000 horsepower
Supplying top brands including: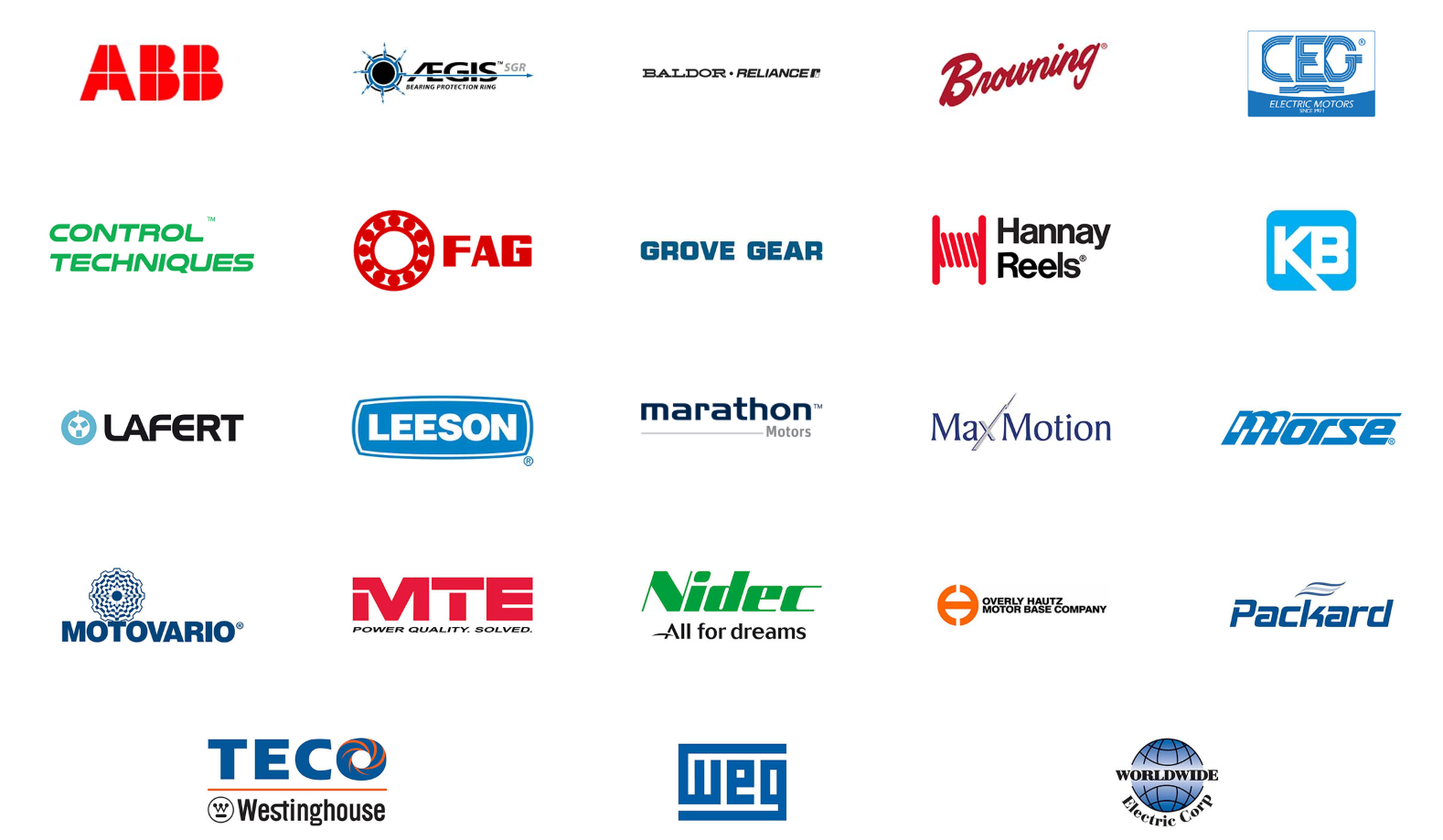 Visit eMotorsDirect.ca to find your next motor.
Sponsored Session