Miki Pulley BXR-LE Electric Brakes
August 13, 2018 | By Mario Cywinski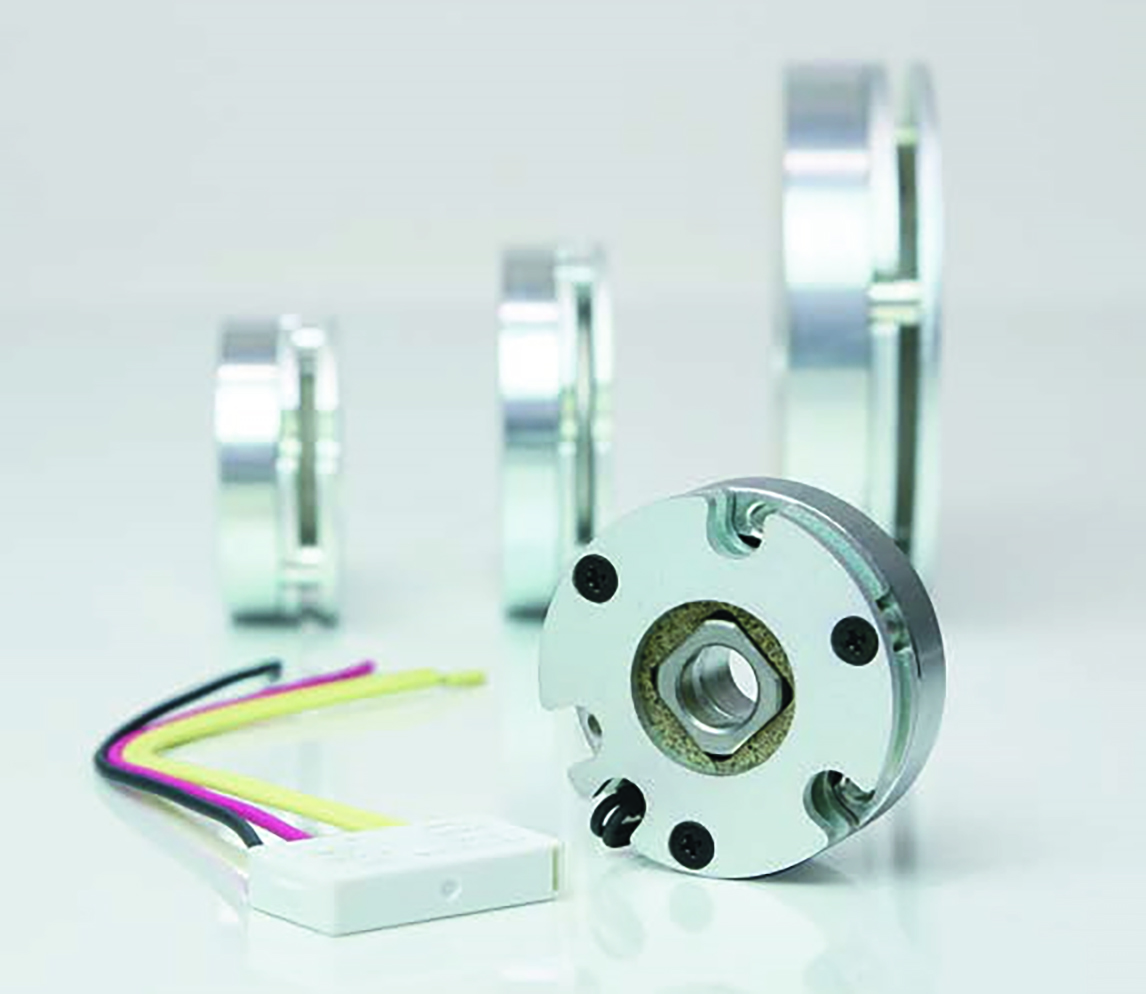 Miki Pulley's BXR-LE electric spring applied brakes can be used for small and precise servo motor configurations. The compact and lightweight design optimizes servo drive performance and efficiency.
With an accompanying voltage controller, brake's power consumption is stepped down to 7VDC (volts of direct current) after a split second of 24VDC for brake actuation. Compared to other electric brakes, BXR-LE provides one-third power consumption and heat generation and one-half the overall size thickness.
Specifications: maximum RPM: 6000, static friction torque range: 0.044 ft.lb. to 2.36 lbs/ft, ambient operating temperature -10°C to 40°C. Applications for the brakes include: end effectors, ball screw actuators, XYZ positioning tables, and 3D printers.