Flexicon Sizing-Dispensing System is fed by a pneumatic conveying line, and is equipped with an integral cyclone that separates incoming solids from the air stream.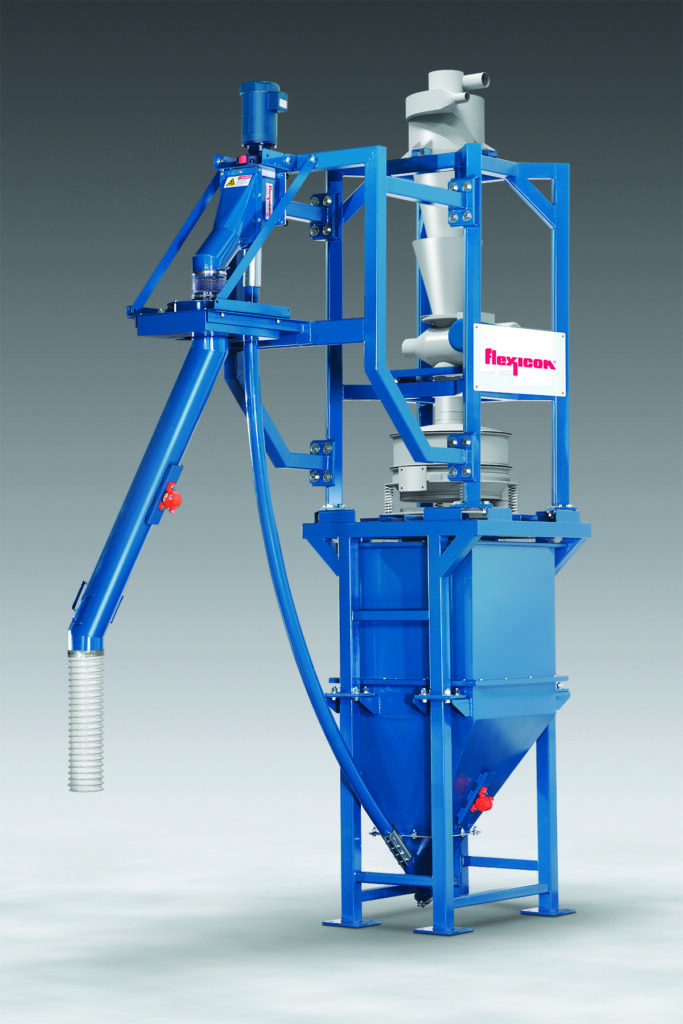 A rotary airlock isolates the pneumatic system from atmospheric pressure and meters material into a vibratory sifter that discharges on-size particles into a surge hopper, which stores up to 540 liters of material.
The enclosed three metre conveyor, with curved, rigid carbon steel tubing and heavy-duty round wire screw, can handle a broad range of free-flowing and non-free-flowing bulk materials.
As the metering screw rotates, it self-centers within the conveyor tube. It is driven by a 1-1/2 HP NEMA 4-rated motor beyond the discharge point. Both the screw and tube interior are smooth and crevice-free.