OPINION: Maintenance is all-encompassing
EDITOR'S NOTEBOOK (June 2021 issue of MRO Magazine)
August 4, 2021 | By Mario Cywinski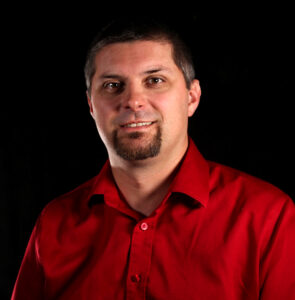 Recently, Maintenance and Equipment MRO conducted a poll on our LinkedIn company page, asking: "What is the most important aspect of your maintenance program?"
Condition-based maintenance was seen as the most important at 37 per cent, with preventive maintenance next at 36 per cent, predictive maintenance at 25 per cent and other at one per cent. While the comments section of the poll pointed out other methods that are used, such as proactive, and corrective/reactive maintenance, as well as those who mentioned all are equally important.
With the poll being so close, and comments outlining other methods, what this illustrates is maintenance programs are an all-encompassing job, and neither one aspect overrides the need for the rest.
In order to minimize downtime as much as possible, maintenance departments need to be able to use a combination of the following:
• Condition-based maintenance;
• Preventive maintenance;
• Predictive maintenance;
• Proactive maintenance;
• Corrective/reactive maintenance;
• And other maintenance techniques.
Switching gears, recently MRO along with the rest of Annex Business Media's Manufacturing Group teamed up to host a virtual summit called Women in Manufacturing, which was inspired by ongoing efforts to break the barriers that discourage women to enter the manufacturing industry.
An accompanying website was also launched, which is dedicated to highlight the impact women are making in the manufacturing sector (http://www.womenincanadianmanufacturing.com/). On this web site, find conversations with industry leaders in forms of podcasts, videos, and feature articles.
Our cover story for this issue of MRO, Bev Goodman Becomes First Canadian Woman to Lead Ford of Canada (page 12), is just one example of the content available on the web site. Fun fact; Goodman is the second (of three) female presidents of Ford I have had the privilege of doing a question and answer with, as a few years ago I was able to interview Dianne Craig.
Additionally, MRO's associate editor, Maryam Farag, conducted a great series of interviews with women in the maintenance, reliability and operations space.
They include:
• A podcast interview with Suzane Greeman from Greeman Asset Management Solutions.
(www.mromagazine.com/podcasts/podcast-suzane-greeman-greeman-asset-management-solutions)
• A video interview with Kim Nelson from Royal Containers.
(www.mromagazine.com/features/video-interview-with-kim-nelson-from-royal-containers)
• And an interview with Andrea Descargar from Green City Plastics Inc. (www.mromagazine.com/features/interview-with-andrea-descargar-from-green-cityplastics-inc)
Be sure to check out the above content that features some inspiring women in the manufacturing and maintenance world. They are all great role models for young women who are thinking about a career in the manufacturing sphere.