Loading dock solutions provider under new management
Industry
May 15, 2016
---
By
Rehana Begg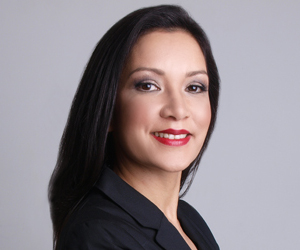 Detroit, MI – Huron Capital Partners LLC and Duchossois Capital Management announced that they have collectively acquired a majority ownership position in Germantown, Wisc.-based Systems Inc. in partnership with Mike Pilgrim, CEO of Systems. DCM has been a Huron Capital limited partner for the past 17 years.
Founded in 1961, Systems is a leading manufacturer of hydraulic, pneumatic, and mechanical loading dock leveling equipment, truck restraints, specialty dock equipment and related accessories sold under the Poweramp, DLM and McGuire brand names. The Company operates out of state-of-the-art facilities in Germantown, Wisc. and Malvern, Ark., manufacturing equipment under the "Made in America" label.  The business serves both end-users and nationwide dealership networks to design, engineer, manufacture, and deliver dock equipment for use in grocery, trucking, retail and general warehousing environments.
Mike Pilgrim stated, "We are excited to partner with Huron Capital and DCM. They both have demonstrated a deep knowledge of our industry, and possess years of experience working with companies in our market to professionalize their businesses and implement strategic growth plans. Our former owner, Ed McGuire, allowed us to choose who we wanted to partner with to purchase the Company and we are confident that our team has chosen well."
The Company further stated that it has added industry veteran, Paul Reilly, and operations expert, Ken Goodson, to serve on its Board of Directors. Previously, Mr. Reilly was Founder & CEO of R-Bac Industries, Rytec, and Paul Reilly Co., as well as having served in other leadership roles at other companies. Mr. Goodson spent 29 years with Herman Miller, Inc., most recently serving as Executive Vice President of Worldwide Operations.
"As a full-service loading dock solutions provider with a broad product offering, we see Systems as being well-positioned in its niche," said Mike Beauregard, Huron Capital Senior Partner. "We think there's a great opportunity to build on the company's success, infuse it with technology applications, and drive a business development engine by leveraging the collective resources of Huron Capital, DCM and Messrs. Pilgrim, Reilly and Goodson."
For more information, please visit www.huroncapital.com or visit www.dcmllc.com.