FedDev Ontario supports Flying Colours Corp. hangar expansion
Engineering
April 21, 2016
---
By
Rehana Begg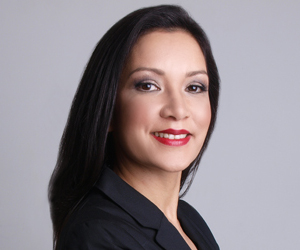 Peterborough, ON – The Honourable Maryam Monsef, Minister of Democratic Institutions and Member of Parliament for Peterborough-Kawartha, on behalf of the Honourable Navdeep Bains, Minister of Innovation, Science and Economic Development and Minister responsible for FedDev Ontario, announced an investment of up to $4.87 million for an expansion at Flying Colours Corp., a provider of aircraft completions and maintenance services.
The Government has defined a new vision in Budget 2016: to build Canada as a centre of global innovation, renowned for its science, technology, creativity and globally competitive companies. This includes helping companies, like Flying Colours Corp., to succeed in exporting and commercializing the technologies and services of tomorrow.
A global aviation services company, Flying Colours Corp. retrofits a range of aircrafts and provides fully customized aircraft interiors, outfitted with the latest technologies and state-of-the-art electronic equipment. This repayable contribution, through FedDev Ontario's Investing in Business Growth and Productivity initiative, is for the construction of a 100,000-square foot hangar at the Peterborough Airport. The new facility will enable Flying Colours Corp. to take on work for larger airplanes and will help the company address the increasing global demand for customized aircraft retrofitting.
With a total project cost of $20.15 million, this project will leverage a $1.2-million investment from the Government of Ontario and more than $14 million from private sector investment. The project is also expected to create up to 50 skilled manufacturing, engineering, management and technical field full-time equivalent jobs.
This investment in the Peterborough area is expected to have spill-over benefits for more than 200 Ontario-based suppliers within the Flying Colour Corp. supply chain.
Source: www.FedDevOntario.gc.ca.