ABB survey shows majority of utilities see IoT as key to asset management
Industry
April 21, 2016
---
By
Rehana Begg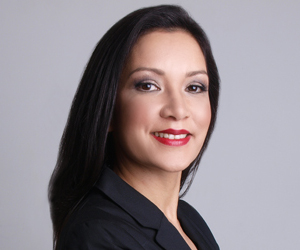 Industries
Toronto – Global survey of leading utilities reflects increased importance of integrating information technology (IT) and operational technology (OT)
A global survey of over 200 executives at electricity, gas and water utilities increasingly believe that IT-OT integration is a key component of any effective asset management strategy. Some 80 percent held IT-OT integration for asset management as valuable. 58% of respondents either have, or are planning to have, a strategy leveraging the Internet of Things (IoT) for asset management and 55% reported the importance of asset management has increased over the past 12 months.
These results were shared by Rick Nicholson, Director Product Management at ABB Enterprise Software at the Energy Thought Summit 2016 in Austin, Texas on March 29, 2016.
For more details on the findings, click here to download the survey report, "Bridging IT and OT for the Connected Asset Lifecycle Management Era", which was conducted in collaboration with Microsoft Corp. and market research firm Zpryme.
Interconnecting things, services and people via the Internet improves data analysis, boosts productivity, enhances reliability, saves energy and costs, and generates new revenue opportunities through innovative business models. The industrial internet and cloud services also offer the benefit of bringing world-class analytics within reach of smaller production facilities.
"Now more than ever, utilities see the need to bring together once disparate technologies and systems to better understand their increasingly complex asset base and share those insights with the people across the organization, in order to improve planning, productivity and safety," said Massimo Danieli, Managing Director of the Grid Automation business unit within the company's Power Grids division. "This is very much in line with ABB's focus on IoTSP, as part of our Next Level strategy, and our comprehensive portfolio puts us in an ideal position to support our customers in integrating the worlds of information and operational technology."
Respondents to the survey see numerous benefits in this integration. On a scale of 1-5, they ranked better long-term planning (4.86) as the highest priority. Increased staff productivity (4.43), improved safety (3.98) and better use of capital (3.68) rounded out the top five.
For more information, visit www.abb.ca.