Free trade agreements are no magic bullet for Canada's trade ailments
Industry
April 14, 2016
---
By
Rehana Begg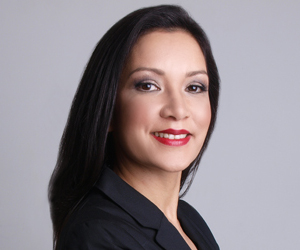 Montreal – Canada's trade policy priority should not be signing more trade deals, but rather finding alternative ways to support the development of Canadian-based firms that produce goods and services the rest of the world demands, says Jim Stanford, Harold Innis Industry Professor of Economics at McMaster University and economic adviser to Unifor. His commentary, which will be included in a forthcoming Institute for Research on Public Policy (IRPP) research volume, comes in the context of ongoing debates in Canada surrounding the implementation of the CETA and TPP trade agreements.
Stanford observes that while Canada has aggressively pursued trade liberalization over the past decade, its trade performance overall has sharply deteriorated, and more so with its free trade agreement partners than with its other trade partners.
"We need to critically interrogate the almost religious belief — one that is widely held by most trade commentators and policy-makers in Canada — that to improve our trade performance we must sign free trade deals with more and larger economies," says Stanford.
He argues that over the past decade, free trade agreements have probably done more harm than good to Canada's trade and foreign investment record, because our economy has not been globally competitive on cost, quality and innovation. Since 2001, Canada's real export growth ranks a dismal 33rd out of 34 OECD countries.
"I expect that we will continue to lose global market share until we find new ways to position ourselves closer to the global frontiers of product and process innovation," says Stanford. He concludes that helping Canadian-based firms project themselves more effectively onto the global stage would do more for our trade and investment performance than would signing another blockbuster trade deal.
The Institute for Research on Public Policy is an independent, national, bilingual, not-for-profit organization based in Montreal. The commentary can be downloaded from the IRPP's website (irpp.org).
Redesigning Canadian Trade Policies for New Global Realities, edited by Stephen Tapp, Ari Van Assche and Robert Wolfe, will be the sixth volume of The Art of the State. Thirty leading academics, government researchers, practitioners and stakeholders, from Canada and abroad, analyze how changes in global commerce, technology, and economic and geopolitical power are affecting Canada and its policy.