EPTDA returns to Berlin for its 2016 Annual Convention
Industry
March 18, 2016
---
By
Rehana Begg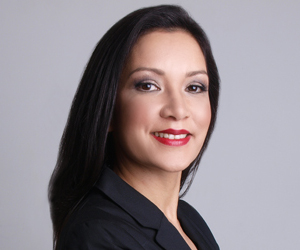 Industries
The EMEA Power Transmission Distributors Association (EPTDA) announces Berlin as the host city of its 2016 Annual Convention (September 21-23. EPTDA held its 4th Annual Convention in Berlin 15 years ago and is proud to return to this historically invaluable destination.
EPTDA has grown into the largest organisation in the EMEA for leading distributors and manufacturers of mechanical power transmission and motion control (PT/MC) products. Its Annual Conventions are considered one of the most strategic, informative, executive and credible platforms for the industry decision makers to meet every year.
The association represents 250 leading companies across 28 countries worldwide, representing over 20 billion euros annual sales volume and 270,000 employees. In 2015, EPTDA welcomed 33 new member companies.
"We are looking forward to hosting the PT/MC industry leaders to another great convention in Berlin. As usual, we have lined up a great selection of keynote speakers, economists and seminars, topped up with our signature and highly popular MD-IDEX (Manufacturer Distributor Idea Exchange) sessions and newly introduced Distributor to Distributor (D2D) meeting sessions," said Hans Hanegreefs, EPTDA's Executive Vice-President.
EPTDA is continuously evolving to serve as a navigator authority in the industry, to help guide its members – large and small sized – to benefit from the invaluable market intelligence, trend insights, trainings and personal development opportunities, and economic forecasting tools. The EPTDA Berlin 2016 Annual Convention will showcase the best of the association's member benefits, strategy, vision, new initiatives and above all, the key decision makers behind the scenes. Some 400+ delegates and guests from nearly 200 companies and over 30 countries are expected to meet at this highly prestigious event.
"The host country, Germany has the highest concentration of EPTDA member companies. It remains one of the most important markets for the global manufacturing industry. Berlin is a symbol of Europe's reunification and international collaboration, and is therefore a perfect place for EPTDA's leaders to meet and celebrate our past successes and lay the roadmap for the future," added the Executive Vice President.
EPTDA Berlin 2016 Keynote Speakers:
Mr Rasmus Ankersen
Berlin's opening keynote speaker is a bestselling author, an entrepreneur, a speaker on performance development and a trusted advisor to businesses and athletes around the world. Rasmus will present his studies on how successful companies can stay successful and eliminate complacency.
Mr Nenad Pacek
Berlin's Executive Seminar is hosted by the economist, Mr. Nenad Pacek, one of the world's leading authorities on economic and business issues, who will present his view on the future of the global economy.
Dr Stan Schneider
Dr Stan Schneider, CEO at Real-Time Innovations (RTI), will lead the EPTDA NexGen seminar on industrial internet. RTI was recently named the #1 most influential company in the Industrial Internet of Things. Stan is also a member of the Steering Committee of the Industrial Internet Consortium.
EPTDA Convention Hotel:
Estrel Hotel Berlin is the largest and foremost hotel and conference centre in Germany.
Registrations for this leading industry gathering will open in April 2016 and are open to all EPTDA member companies' representatives as well as the selected professionals from the mechanical power transmission and motion control (PT/MC) industry.
More details on the EPTDA Berlin 2016 Annual Convention program on www.eptdaconvention.org.