PEMAC GTA Chapter meeting
Industry
January 25, 2016
---
By
Rehana Begg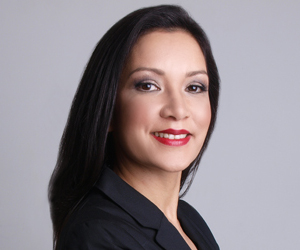 The feature presentation for the upcoming PEMAC (Plant Engineering and Maintenance Association of Canada) GTA Chapter meeting has been announced. Attendees can look forward to hearing from Scott Thele, Execution Leader, FranklinCovey, on the topic, "Reliability Program Success through Direct Engagement for Organizational Culture Change."
Details of the event invitation are listed below:
Date: Thursday, March 3, 2016
Time: 11:00 am to 3:00 pm
Location:
Lakeside Process Controls
2475 Hogan Drive
Mississauga, ON L5N 0E9
Topic: Reliability Program Success through Direct Engagement for Organizational Culture Change
Speaker: Scott Thele, Execution Leader, FranklinCovey
Agenda:
11:00 am – Welcome & Chapter Update
11:10 am – RCM White Paper Working Group Presentation and Q&A
11:30 am – Executing a Strategy that Requires a Significant Change in Human Behavior
12:30 pm – Lunch and Networking
1:00 pm – Learn How Your Organizations Can Gain a Competitive Advantage Through Flawless Execution
2:00 pm – Reliability Game Overview
2:30 pm – Lakeside Tour
2:50 pm – Closing Remarks
3:00 pm – Event Concludes
Lakeside Process Controls has been providing reliability solutions to the Ontario market for decades and over the past years it has noticed that adoption and driving results from these investments has become even more challenging with the multitude of pressures faced by individuals & organizations. Technically sound solutions are not enough to change old habits. Creating enthusiasm for change is harder still. The common challenge?  Executing a strategy that requires a significant change in human behavior.
Lakeside has leveraged the principals of The 4 Disciplines of Execution both internally and with customers, to drive the culture change to execute a strategy that requires getting people – often a lot of people – to do something different to achieve a wildly important goal.
Please join us at Lakeside Process Controls to see Scott Thele present through a number of videos, team exercises and engaging discussions the value of executing strategies that require a change in human behavior.
Cost: $10 for members, $15 for non-members.
Special thank you to our host Lakeside Process Controls who will also be providing lunch.
Contact Nicolle Guillen at events@pemac.org or call (905) 823 7255 ext. 4 with any questions.