NAM's Council of Manufacturing Associations elects new Chair
Industry
January 18, 2016
---
By
Rehana Begg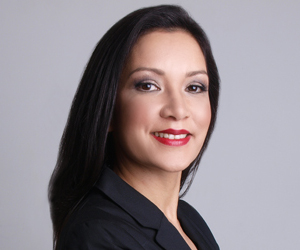 Industries
Washington, D.C. – The National Association of Manufacturers (NAM) announced that Heidi Brock, president and CEO of the Aluminum Association, has been elected chair of the NAM's Council of Manufacturing Associations (CMA) to serve a one-year term. The CMA, made up of nearly 260 industry-specific manufacturing associations, is a vital component of the NAM, providing resources and networks to members to broaden the reach of the NAM's advocacy efforts.
"No executive is better equipped than Heidi to lead manufacturing association executives in this critical time in history," said NAM President and CEO Jay Timmons. "Her ability to transcend Washington rhetoric and advocate on behalf of her members is inspirational. She is a true leader in the business advocacy community."
Brock has been a CMA member for more than four years, serving as a vice chair for the past year. Prior to joining the Aluminum Association, Brock served as vice president of federal and international affairs at Weyerhaeuser, leading the company's Washington, D.C., office. Over the past 20 years, Brock has held the positions of vice president for e-business, director of strategic planning and manager for government affairs.
"It's a true honour to take on this new role with the CMA at a critical time for manufacturers in the United States," said Brock. "The U.S. aluminum industry directly employs more than 155,000 workers and is a bellwether for many segments of the modern manufacturing economy, from auto, to aerospace, to packaging, to building and construction. We have a tremendous opportunity to grow this vital sector by pursuing policies that ensure the global competitiveness of domestic manufacturing."
William Carteaux, president and CEO of SPI: The Plastics Industry Trade Association, was elected vice chair, and Chris Jahn, president of The Fertilizer Institute, was elected second vice chair.
The CMA also adds the following new board members in 2016:
· Philip Bell, president, Steel Manufacturers Association
· Kate Offringa, president, Vinyl Siding Institute, Inc.
· Robert Risser, president and CEO, Precast/Prestressed Concrete Institute
· Steve Young, president, AICC, The Independent Packaging Association
For more information, visit www.nam.org.